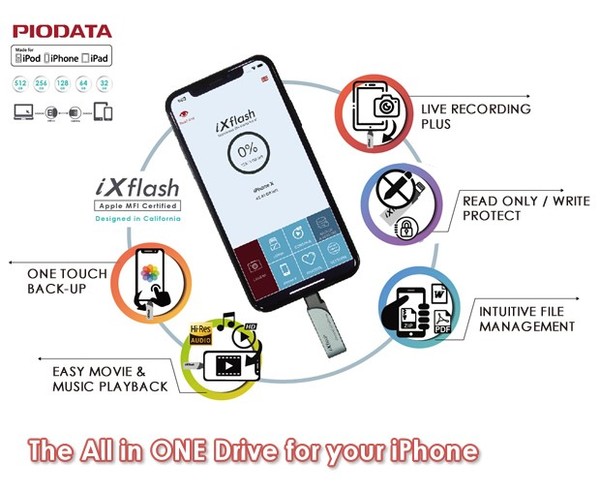 With the iXflash drive and App, you can perform a wide array of features through your iPhone or iPad that make's life easier and better!
Here are just a few of the improved features that are available using the iXflash APP and Drive:
ONE TOUCH BACK-UP
EASY MOVIE & MUSIC PLAYBACK
INTUITIVE FILE MANAGEMENT
READ ONLY / WRITE PROTECT
LIVE RECORDING PLUS
If you'd like more details about the iXflash features and benefits, please contact a Vinpower representative today. Also, pay attention to future email blasts as I will continue to give more in-depth details about all the incredible benefits the iXflash can offer you. The iXflash is the perfect solution to balance work and play.