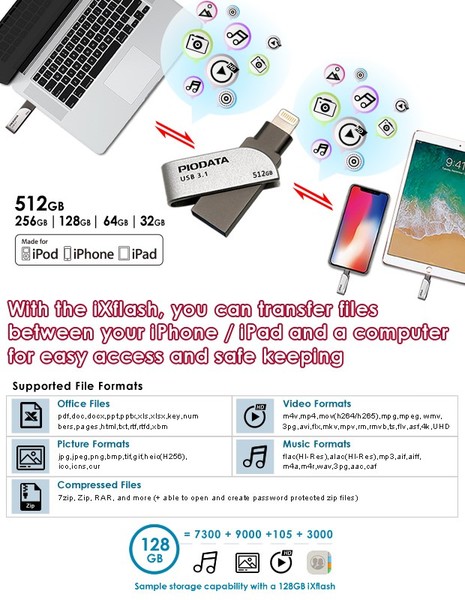 Last week I shared how one could easily back-up all the pictures and videos from their iPhone or iPad onto the iXflash. But once you've done that, what do you do with all the saved images? It would make no sense just to back-up all your photos and videos if you couldn't offload them onto a more secure and permanent storage location.
Since the iXflash also has a USB connection, you can easily transfer all your backed-up images onto a computer. But that's not all. Using the iXflash, you can also transfer a wide variety of files, like music, movies, documents, images, and so much more back and forth between a computer and an iPhone or iPad. That flexibility allows everyone to easily convert their iXflash into a tiny portable on the go hard drive or media library that doesn't require wi-fi or any internet access in order to operate. It's the perfect solution for those people on the go or even those of us taking precautions and sheltering in place, but wanting to do so from your backyard or another safe location outside the home you've been cooped up in for far too long.
The iXflash comes in multiple capacity sizes, from 32GB, 64GB, 128GB, 256GB, and even 512GB, to match the needs of all users, from the occasional picture taker, to the professional influencer on the go. You can find the iXflash in a variety of online retailers around the world.