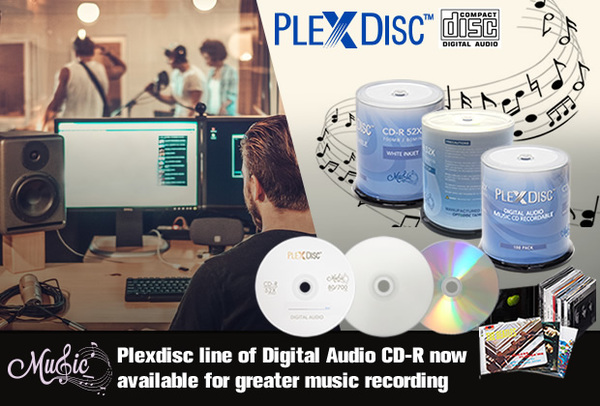 There are still a large number of people that enjoy creating their own music compilations or creating backups to their music library onto CD's. For those people, the Plexdisc line of Digital Audio CD-R disc provides the best quality and compatibility for audio/music content recorded on optical discs. As mentioned in previous email blasts, Digital Audio CD-R's have a unique quality that make them more reliable and offers greater compatibility, especially with standalone recorders, than standard recordable CD's. Because of this, Vinpower recognized the lack of recordable Digital Audio CD's in the market and believed it was important to the market to ensure there are high quality reliable recordable Digital Audio CD's available for those that recognize the importance and value.
The line of Plexdisc Digital Audio CD-R's are available through a variety of resellers, including through Amazon from the below links:
Shiny Silver Top: https://www.amazon.com/dp/B093QPB77L?ref=myi_title_dp
Logo Top: https://www.amazon.com/dp/B093SVCTLS?ref=myi_title_dp
White Inkjet Printable: https://www.amazon.com/dp/B093R9DXZM?ref=myi_title_dp
For more details about this item or any products that Vinpower offers, visit www.vinpowerdigital.com, or speak with a Vinpower representative near you.
Interested in this article? Click on the following link to read this and all previous email blasts and interesting related content from Vinpower's official Blog: https://blog.vinpowerdigital.com/