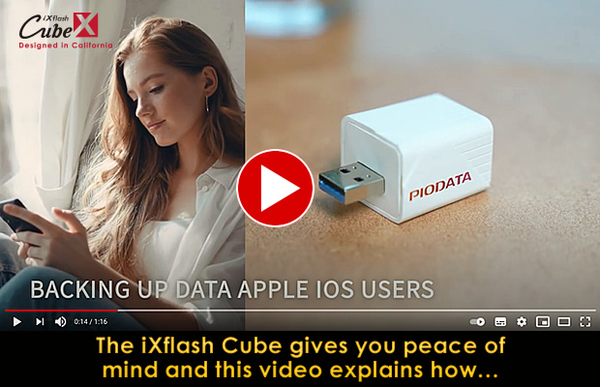 Check out the below YouTube video about the iXflash Cube and you'll see just how easy and beneficial it is for anyone with an iPhone and/or iPad. If a picture is worth a thousand words, then a video has got to be worth at least 10 times that. In that case, what more could I add? Check out the video and we're sure you'll agree, the iXflash is the Perfect Solution to Give you Peace of Mind!
https://youtu.be/-tpvS7kkPOU
To learn more about this item, or any of Vinpower's line of products, visit www.vinpowerdigital.com, or speak with a Vinpower representative in your area.
Interested in this article? Click on the following link to read this and all previous email blasts and interesting related content from Vinpower's official Blog: https://blog.vinpowerdigital.com/