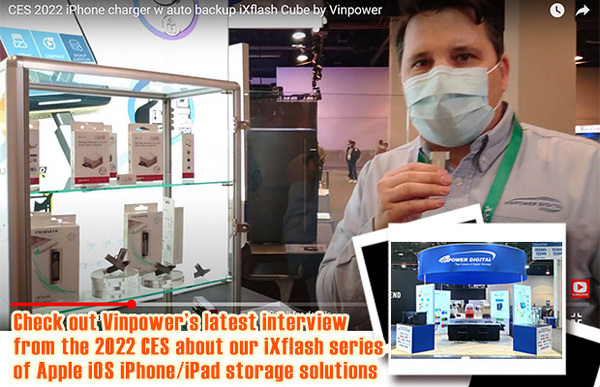 Even though the 2022 CES tradeshow was abbreviated, Vinpower had a tremendous response for our iXflash series, which includes the original iXflash and the new iXflash Cube. This year, as in 2021, we were interviewed by the tech savvy influencer, Carl McLarty of McLarty Films about the iXflash series. We discussed the true ease and benefits of the iXflash Cube as well as the new advances coming to the standard iXflash line in the near future.
Check out the interview for yourself, the below YouTube link is a short video that highlights the main benefits of the iXflash Cube, the latest offering from the iXflash series:
https://youtu.be/38SwQg0YgX8
We also had a number of attendees that visited our booth at CES interested in our industry leading duplication equipment, media, and accessories. We encourage everyone that we had the pleasure of speaking with at the 2022 CES to reply to this email for more details and to follow up.
To learn more about this item, or any of Vinpower's line of products, visit www.vinpowerdigital.com, or speak with a Vinpower representative in your area.
Interested in this article? Click on the following link to read this and all previous email blasts and interesting related content from Vinpower's official Blog: https://blog.vinpowerdigital.com/.